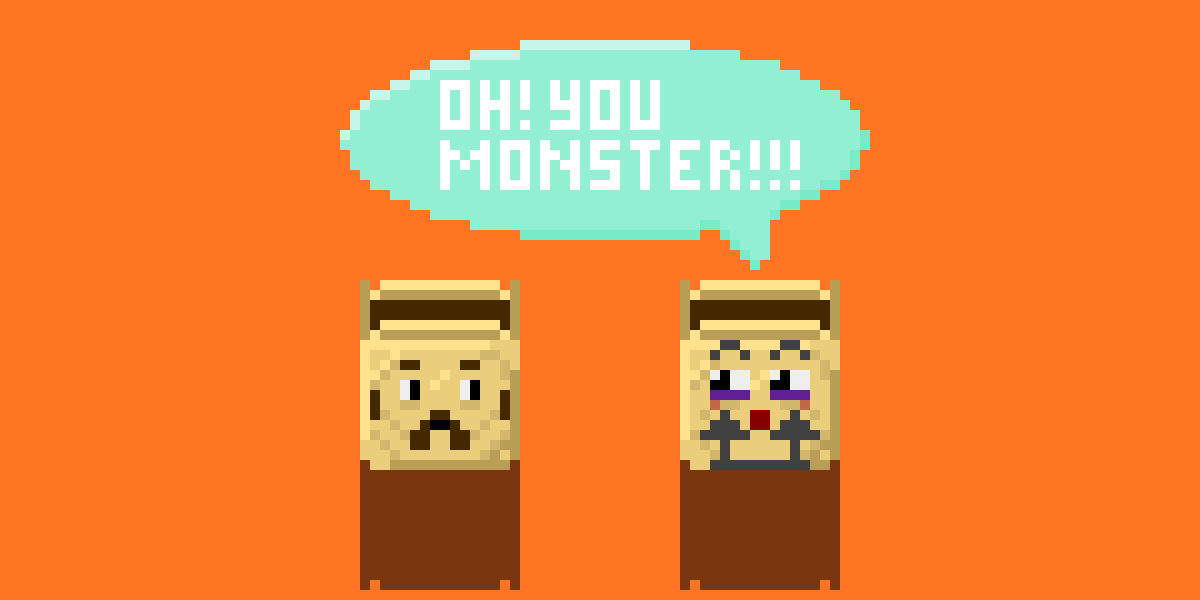 Oh! You Monster!
A downloadable game for Windows and Linux
Oh! You Monster!
Meet Carl Boardbox.
He has a monstrous personality but has decided to try his hand at speed dating.
Help Carl to say the right thing to land him a date!
Made for Ludum Dare in 72 hours

Tools Used:
* Unity with an adventure framework that we are developing.
* Sprite Something
* Visual Studio Community
* FL Studio
* Freesound

Oh! You Monster! is currently being remade for an upcoming project. Read more about it on our blog!


Alexis Boni - Coding
David Day - Art, Writing and Music

Linux Users: It seems that there is some bug preventing close ups.- (like picture #1) It should be finishable though.
Download