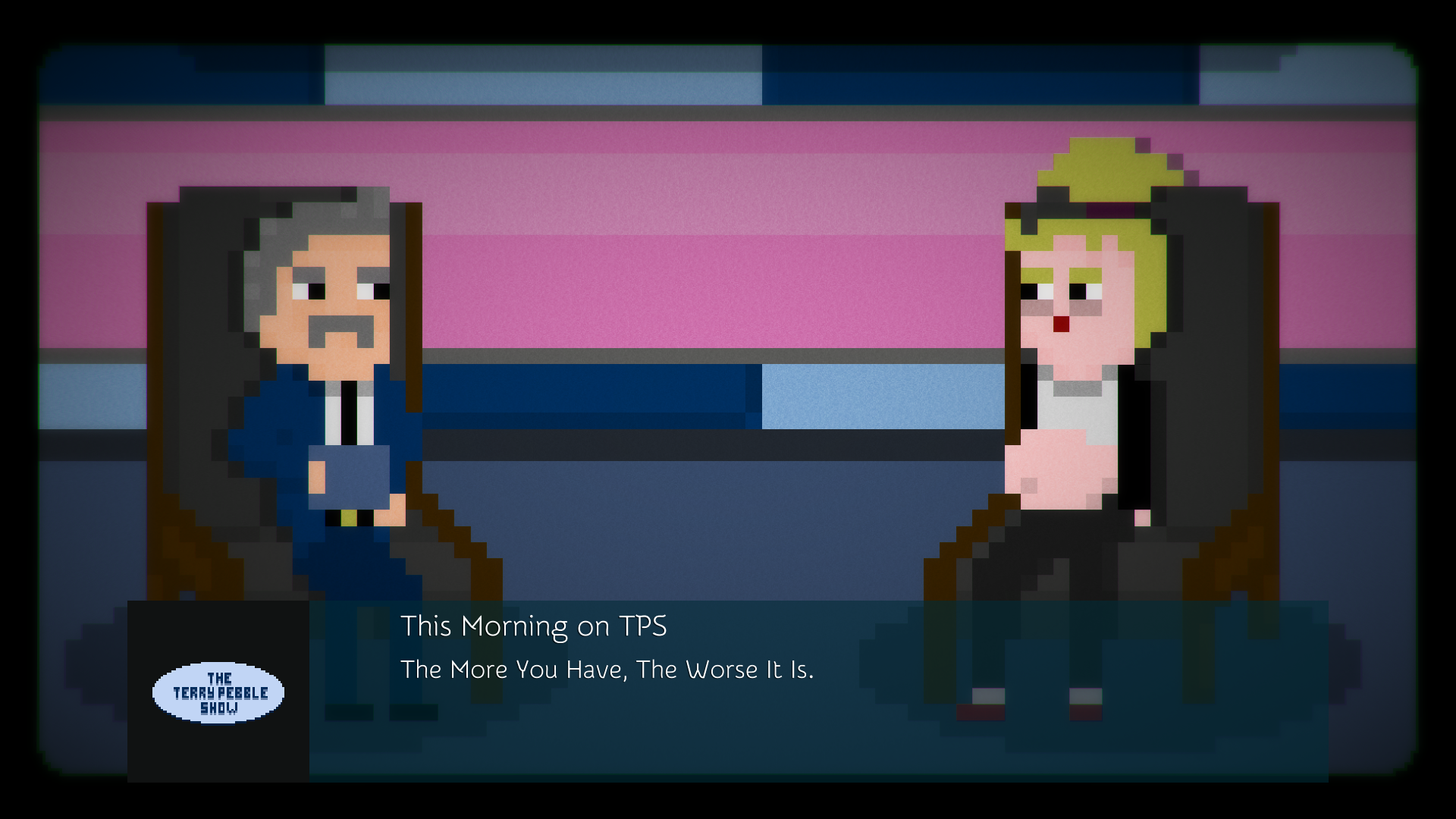 The Terry Pebble Show
A downloadable game for Windows
The Terry Pebble Show
Have you ever dreamed of being a tacky, low budget, day time talk show host? Well time to fulfill that dream by playing as compassionate but not afraid to say it straight faux-therapist/talk show host Terry Pebble. Interview the guests and decide if you should play the shoulder to cry on or give them a swift wake up call. Sometimes the truth hurts... and gets more viewers.
Today's theme - The More You Have, The Worse It is
The Terry Pebble show is a short interactive narrative driven game. Don't come expecting fun gameplay, but maybe you'll be entertained for 10 minutes anyway!
Created in 2 days for Ludum Dare 40 - Jam Entry
We both had commitments on Saturday so didn't start the Jam until Sunday. We weren't going to take part but we thought the theme sounded like the kind of theme on one of these types of shows. We figured we could make a quick joke game out of it with our adventure game framework in a day and a half and this is the result. There's not much to it and it's more of a cartoon than a game but we hope you like it anyway! P.S. There isn't much logic behind the choices you make. Just choose how you feel the guest should be treated. Then play it again and treat them differently!
Alexis Boni - Coding and Music
David Day - Art, Writing, Voices and Music
Comments
Log in with itch.io to leave a comment.
Great. This is a good show. For more shows, watchtvseries are here. Do check them out.
I was so close to a perfect show... eh, next episode. :)

Hey thanks for playing! as usual!!