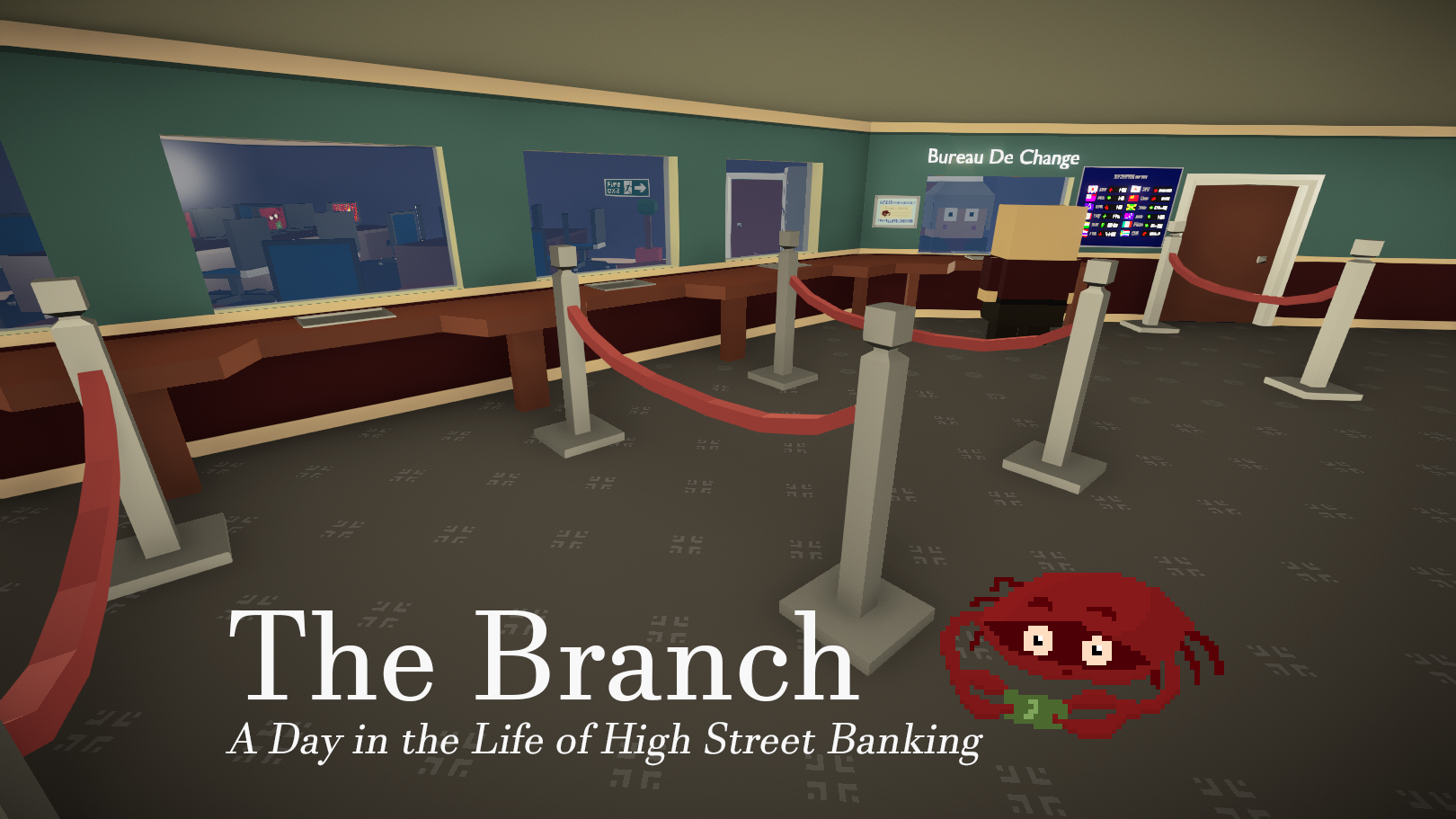 The Branch
A downloadable game for Windows and Linux
Made in 72hrs for Ludum Dare 44: Your Life is Currency.
The Branch is a 'slice of life' documentary looking at the staff who work at the local high street bank.
In tonight's first episode we meet branch manager - Clinton Meeks. Clinton's obsession with currency is preventing him from ever loaning the bank's money to anybody! In charge of the Bureau de Change is xenophobe - Mildred Pew. An elderly woman who's only interested in the GBP and wants to get rid of all other currency. Then finally there's body builder, branch security and delivery driver - Derek Armageddon, who's suffered a severe spinal injury since using the vault as his personal gym. For these 3 people - currency is their life.
Tune in now!
The Branch is a simple narrative driven experience. Meet the characters and play out their day to day activities. There is no winning or losing, just doing. Have fun!
REVIEW GAME HERE - https://ldjam.com/events/ludum-dare/44/the-branch
Fixed: Missing audio files, typos and minor bugs.