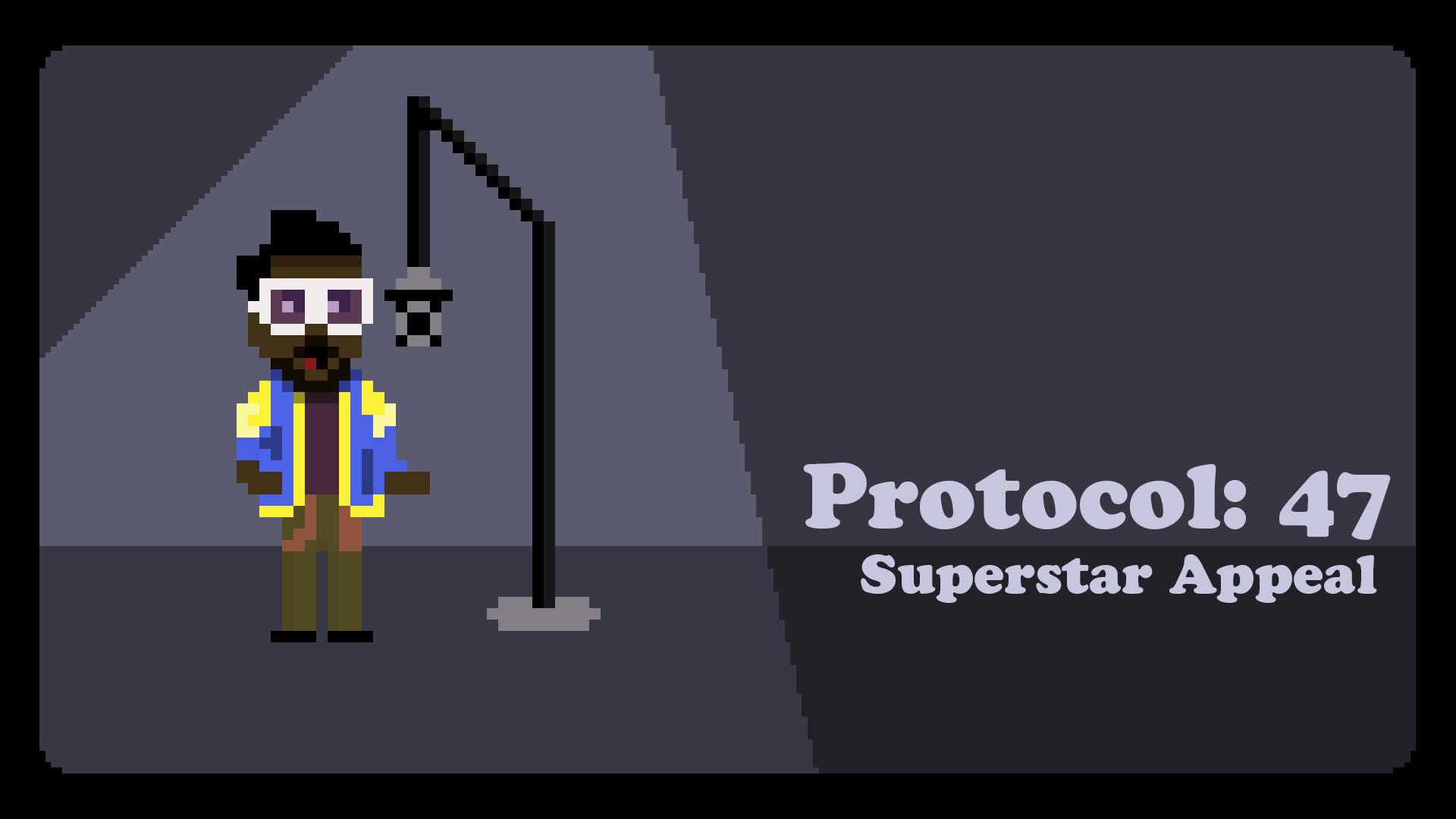 Protocol: 47
A downloadable game for Windows and Linux
Overpopulation! We're running out of space! We need to enact Protocol: 47!

Protocol: 47 - In the event of an humanitarian disaster Protocol 47 is used to select a celebrity to release an appeal/charity single or host a celebrity filled live concert in order to raise awareness of chosen disaster.
Play as a Superstar Producer and pen a new hit record that brings the overpopulation issue to the minds of many.
* Choose a style of song
* Create the lyrics by choosing the right words to rhyme
* Record the song and save the world!
If you've played our other Ludum Dare entries then you'll know what to expect, hardly any gameplay, vague connection to the theme and stupid humour. We hope you like it!

PS Press SPACE to fast forward cutscenes on next playthrough.

PPS There appears to be a rare sound bug during one of the song's chorus which will stop the song. If you get it please close the game and relaunch it. Sorry!
Made in 72 hours for Ludum Dare 42
Comments
Log in with itch.io to leave a comment.
Holy shit this is dope!! Great job guys really!!!!!
Amazing work as usual guys! Really liked the game, very simple. The music and topic for song is very interesting.
Keep it up guys!
Saving the planet, one music hit at a time! Another sweet project PB. :)