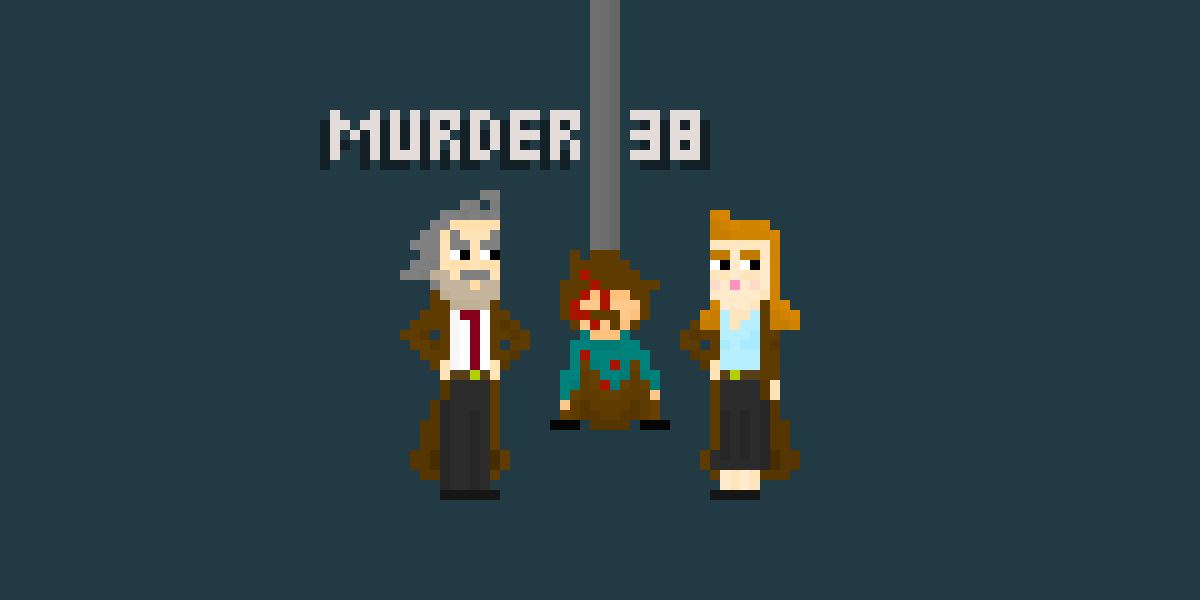 Murder 38 - Episode One - A Small World
A downloadable game for Windows
Murder 38 - Episode One: A Small World
Join our detectives as they solve a grizzly murder on tonight's episode of Murder 38!
Point and click your way through this humorous tale of mystery and coincidence. Use the police computer, look for clues and interview people! All presented in a state of the art cinematic style that blurs the line between games and big budget tv dramas.
Made for Ludum Dare in 72 hours. It finished 5th place overall.
We both killed ourselves making this in time. There may be a couple bugs or typos but we'll polish those bits after Ludum Dare as well as adding additional things we didn't have time to add. Have fun.

*Voice acting may be questionable, and a little quiet. Turn it up!
Controls - Click on stuff. You'll work it out. Top Tip: You can right click items in inventory to re-examine the item.
Alexis Boni - Coding
David Day - Art, Writing, Voices and Music
Install instructions
Download, unzip (not your trousers) and run the game!