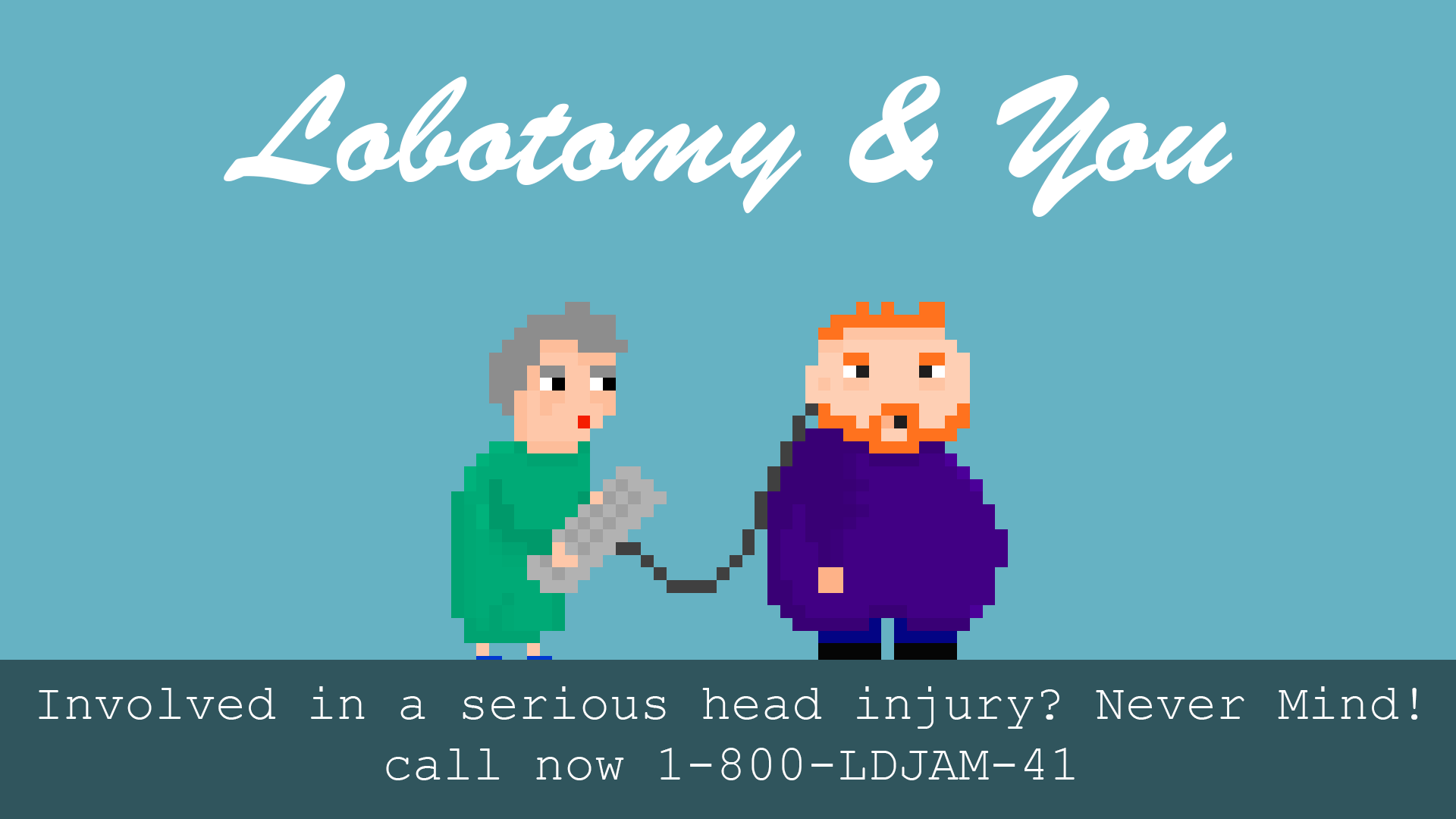 Lobotomy & You
A first person text based adventure game made in 48 hours for Ludum Dare.
Mrs. Lavender's husband had been involved in a terrible accident resulting in life threatening brain damage. Thanks to a new groundbreaking but experimental procedure doctors are calling "Lobotomous Miraculous", Mrs. Lavender's husband's brain has been replaced with a state of the art computer chip. She will be able to control her husband's movements and enter text based commands for him to execute. It will be just like before the accident!
Join Mrs. Lavender as she takes her husband for a trial run!
WASD to move Mrs. Lavender's husband
TAB to open command console
Note: We didn't have time for a title screen so make sure your speakers are on and you're ready to go so you don't miss the intro dialogue!
We didn't intend to both take part due to other commitments but Rodo ended up starting a solo game himself. He created the bulk of the game then Poffle joined in at the eleventh hour on Sunday night to add some colour and story to Rodo's humble project. We wish we were both on board from the beginning as we had a lot of fun making this game, we could've made it a lot longer but we're happy with what we came up with! We hope you like it.
Alexis Boni - Coding and Modelling
David Day - Art, Writing and Voices