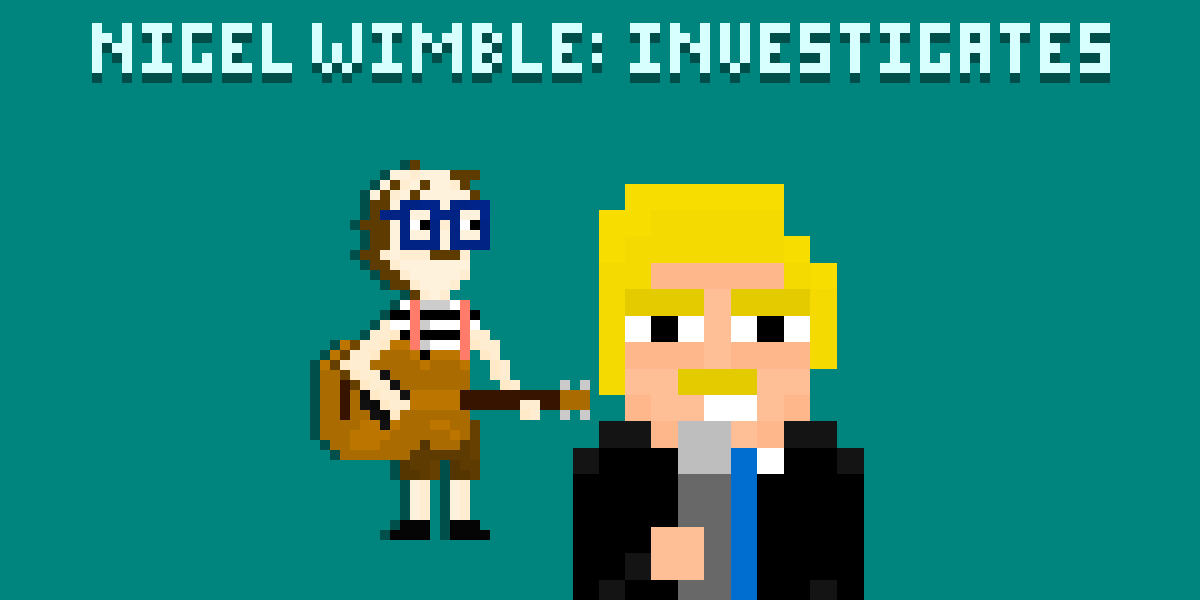 How To Cope With Boredom and Loneliness - A Guide For The Isolated - A Documentary Filmmaker Simulator
A downloadable game for Windows and Linux
How To Cope With Boredom and Loneliness - A Guide For The Isolated
A Documentary Filmmaker Simulator - Ludum Dare Version
You play as Nigel Wimble, award winning filmmaker, as he completes his final episode of 'A Guide For The Isolated' series. His previous episodes include deathrow inmates, lighthouse keepers and the tribe of Mantitteewahwah.
Tonight his focus is on 43 year old, Harold Fletcher, who has been grounded to his room for the past 30 years.
You are tasked with choosing the relevant scenes to shoot for the show. Examine the objects in Harold's room and pick the ones that hold the most potential for hard hitting television! Every item holds a story but not every story is relevant. Use your filmmaker intuition to pick the best scenes to make television gold!
Pick your scenes then sit back and watch the show. Viewers will rate the show at the end. Try to get a perfect score of 30!
---

Our game is less of a game and more of a create your own documentary type of thing. It's really silly and we had a lot of fun making it. We hope you enjoy playing!
Be sure to have your audio turned on!
This game was made in 72 hours for Ludum Dare 37 - Theme - One Room

Tools used:
* Unity
* Sprite Something
* Reaper
Steam Version Available - Link
Plastic Race Car Bed Song:
Making Of Timelapse

Songs:

https://soundcloud.com/rodobodolfo/plastic-race-ca...

https://soundcloud.com/super_robotic_encounters/ho...

If you want to support us please consider donating a small amount, every little penny helps!
Download
Click download now to get access to the following files:
How To Cope With Boredom and Loneliness (slower text).zip
30 MB
Comments
Log in with itch.io to leave a comment.
Realize I'm a little late but I had so much fun playing your game and wanted to say thank you!! Loved the comedy and humor. Loved the bit of mystery. Loved the game! Cannot find a single fault other than that there is no music track for Harold serenading Kevin ;) Really look forward to what you make next :D 10/10
This is actually an interesting concept. Having multiple objects and multiple kinds of endings is actually a good way of presenting a game with multiple items. Cheers!
This is genius!! Please please please make it into the series?! I would love to see the documentary about cows and other investigations by Nigel Wimble :D
Thank you for nice comment. It is definitely something we will look to do in the future. I want to see the prison episode!
uploaded a video about this game
I wanted to play this game, but I only have a mac computer. Please update to Mac, thanks!
Uploaded a video of myself playing through your game, if you're interested in checking it out
This game i great!! only thing i would change is the text speed.
Thank you for the video! We are working on a new build with slower text speed which we'll upload as soon as possible.
Thanks for playing!
Looks like this doesn't work in the itch app. Might want to fix that.
The song Harold sings about his car has the same tune to what I believe is a Jewish song? We sang it loads of times in our house around the holidays. I can't remember the name of it, can anyone help me?
Sorry we just made it up for the game. If you ever found the similar song let me know, I'd love to hear that!
Yes, it's very similar to Eretz Zavat Chalav, and I remember singing a song to that very tune years ago. It hardly seems like a coincidence, but each to their own I guess.
Possibly it is similar to "Hanukkah, Oh Hanukkah" or "Eretz Zavat Chalav" It's all depends on how it is sung (Some sing it way to fast for me) but It does kind of of remind me of both. The race car song though was stuck in my head and I was driving my friends crazy. Then we all busted out laughing because there was a race car bed in the middle of Target. Either way they are both great songs!